Riverbend Ponds is one of natural areas of Fort Collins created in the Cache la Poudre River corridor.
It offers a lot of diversity with a stretch of the Poudre River, several ponds and wetlands. There are seven former gravel mine ponds to choose from so it is a popular fishing site. The Colorado Division of Wildlife stocks the ponds with warm-water species (usually largemouth bass, crappie and channel catfish). Birders also enjoy Riverbend Ponds- over 200 species of birds feed, rest, nest, and migrate through including green herons, a wide variety of ducks, American white pelicans, double-crested cormorants and others. Riverbend Ponds' flat trails with loop options and varied habitat appeal to many hikers and dog-walkers.
It is one of my favorite local paddling destination. I use small ponds near the Timberline Street trailhead for paddling a packraft or SUP (stand-up-paddleboard). These ponds can serve as an easy access to the Poudre River for downriver trips. This year I explored the Big Pond by canoe and SUP, but starting from the Prospect Street trailhead.
You can find several pictures of this areas in my blogs from paddling and walking. However, the pictures below offer a little different perspective – birds eye view. There were shot during Septenber and October, 2014 with the Panasonic Lumix GM1 camera flying on board of the DJI Phantom 2 quadcopter drone.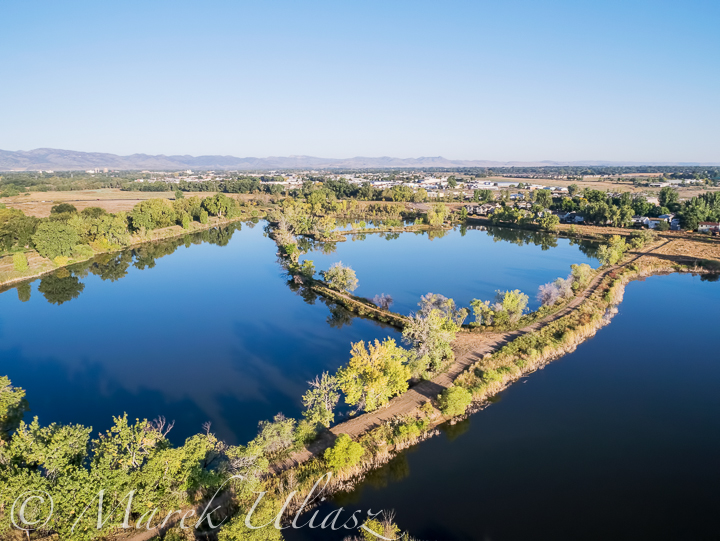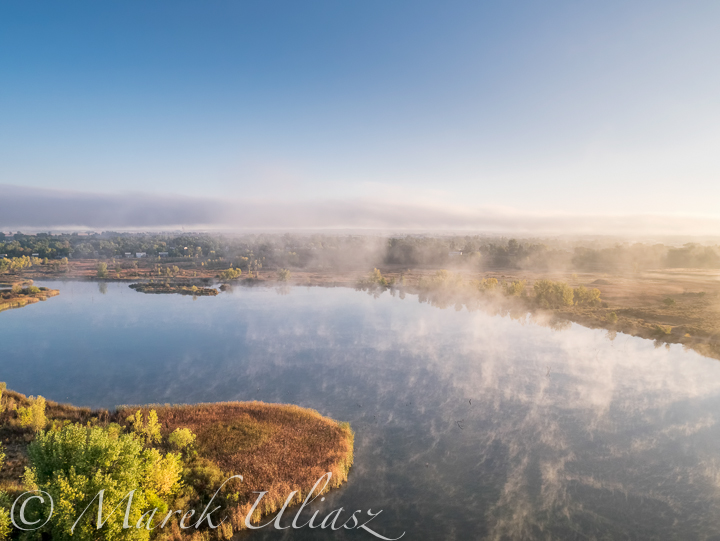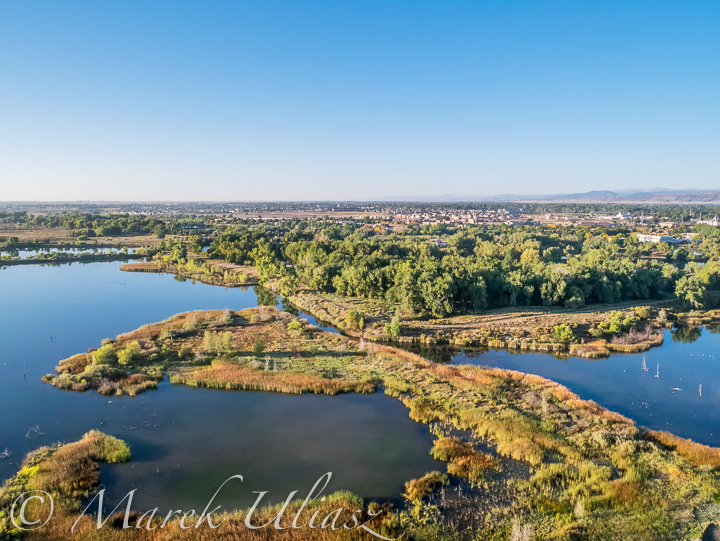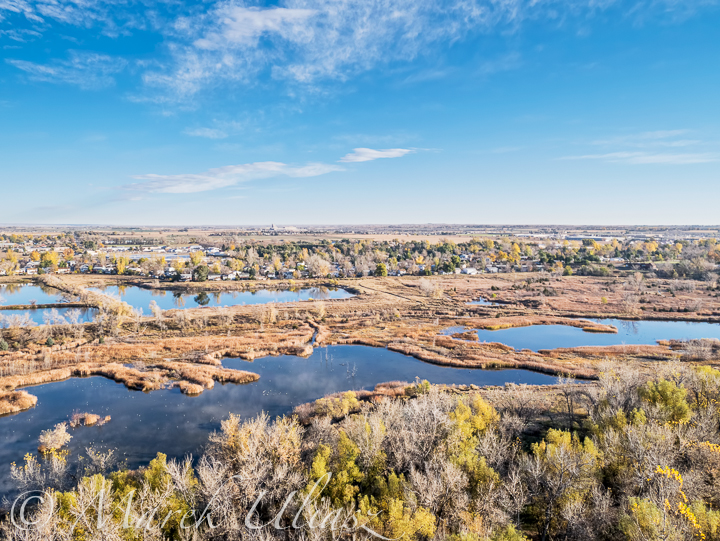 Some of my aerial pictures shot with Panasonic Lumix GM1 and GoPro Hero 3 are available for licensing as royalty free images directly from Pixel Away Stock website. The portfolio includes also pictures of the Phantom drone in action and some related gear. I will be posting more aerial pictures from the Fort Collins area and technical comments on flying Lumix GM1 camera with the Phantom quadcopter.
Related posts and resources:
October Photo Walk at Riverbend Ponds Natural Area, Fort Collins, Colorado
Winter at Riverbend Ponds Natural Area, Fort Collins, Colorado
SUP (Stand Up Paddleboard) in Riverbend Ponds Natural Area
Speed Test of Alpacka Yukon Packraft




by