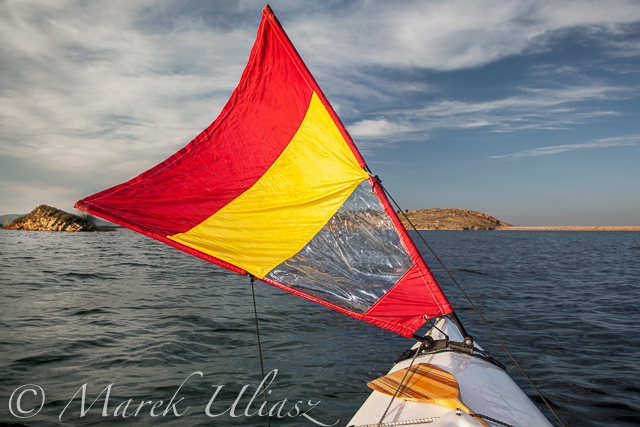 I have been using Pacific Action Sail with Sea Wind, my expedition canoe, designed by Verlen Kruger.
Sail-paddling is a favorite way to cover distances in Sea Wind, my decked expedition canoe designed by Verlen Kruger. I have been using 1sqm downwind Pacific Action Sail since 2004. It was a great solution for WaterTribe challenges in Florida or paddling upstream of the Colorado River in Camyonlands. In the above picture, I am just enjoying time on Horsetooth Reservoir near Fort Collins.
Pacific Action Sails were developed in New Zealand by kayak enthusiasts to enhance the paddling experience. Over more than a decade of development, our sails have established a formidable reputation with expeditions and adventure racing world-wide, are great for touring and a breeze to use.
Related posts:
Paddling Horsetooth Reservoir




by